Electronics and Communication Engineering
Developed in the last century only, electronics and communication field has contributed substantially to the way we live. Hence, the need for people equipped with the requisite knowledge in electronics and communication area has been consistent. For meeting that, the Department of Electronics & Communication, accredited twice by NBA, was established in the year 1981.
At present, the Department is offering undergraduate programme in Electronics & Communication Engineering, postgraduate programme with specialisation in Electronics & Communication Systems and PhD programme.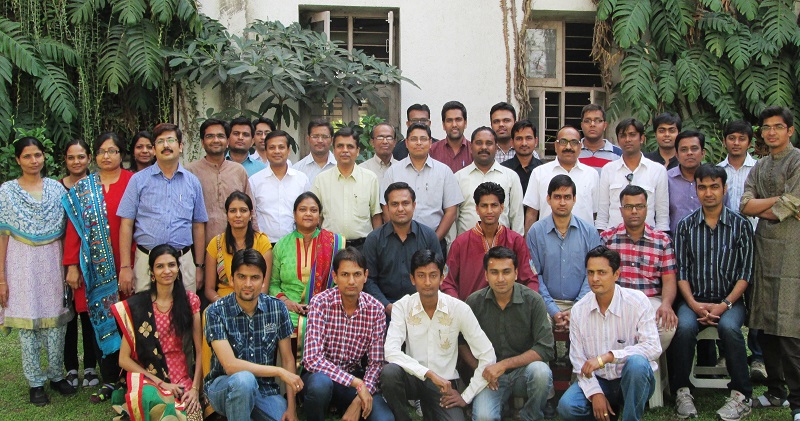 The Department - At a Glance
The curriculum is designed to cater the diversified need of industry in Embedded Systems, VLSI, Telecom, Information Technology etc.
Well-qualified faculty member strength of the department (36 faculty members) includes 4 doctorates and 6 faculty members pursuing Ph.D.
In addition to a number of essential equipment like DSO, CRO and Function Generators, latest laboratory equipment including Analog & Digital communication kits and modules, Fibre optic kits, Satellite trainer kits, Spectrum analyser, Lab station, VLSI kits and Microwave & Antenna test bench etc. enables the department to be a front-runner amongst the institutes offering courses in Electronics & Communication area
The software and supporting hardware kits for the subjects like Embedded System Designs with ARM 9 processor, Data & Computer communication with wireless LAN equipment, Digital signal processing kits and LAN trainers make the department, a class apart for projects implementation
The department is having 11 well-equipped laboratories including three computer laboratories, with state-of-the-art laboratory equipment. The department also has one specialised Electronics Project Laboratory
IEEE students' branch (since 2010) promoted by the department, offers a platform to the students for organising different technical activities throughout the year
Eminent scientists of well-known research organisations and technology institutes including IITs, IIST, PRL and SAC (ISRO) are associated with the research undertaken by the faculty members and research scholars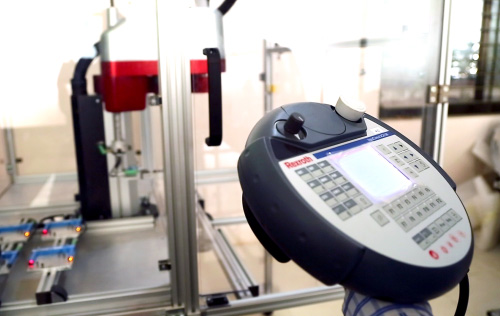 The electronics & communication engineering department is well equipped with different laboratories, which are:
Basic Electronics
Area - 106.21 sq.m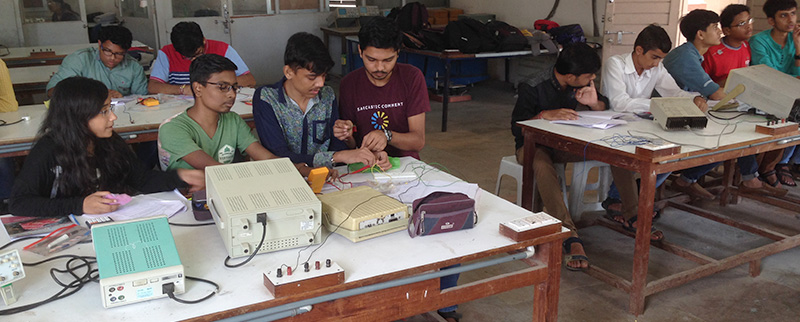 Antenna and Microwave Laboratory - Major Equipment
Area - 106.21 sq.m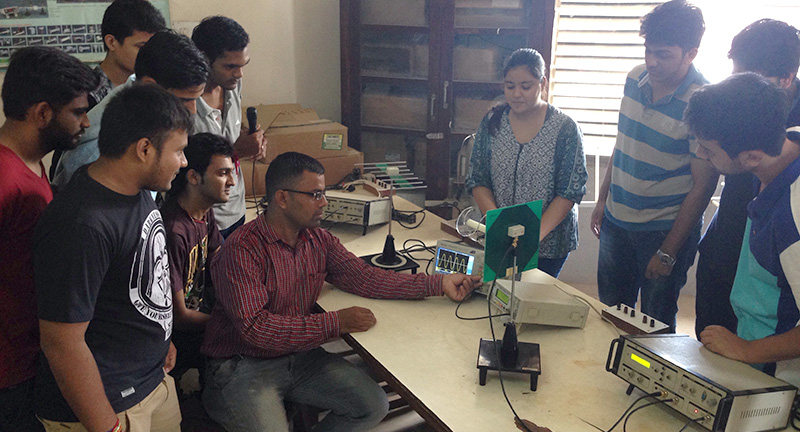 Electronics Measurement
Area - 106.21 sq.m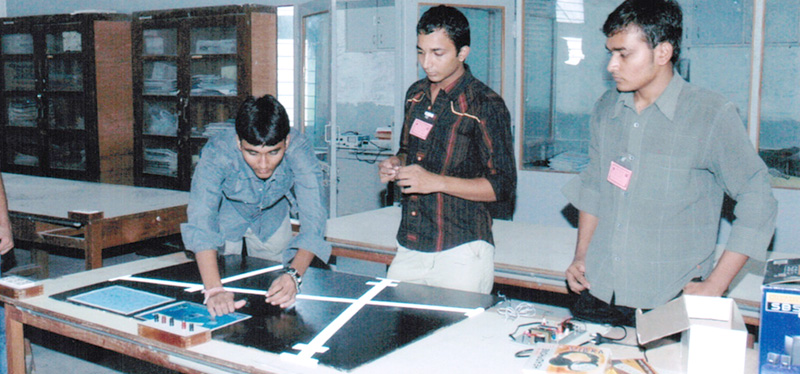 Analog Electronics
Area - 106.21 sq.m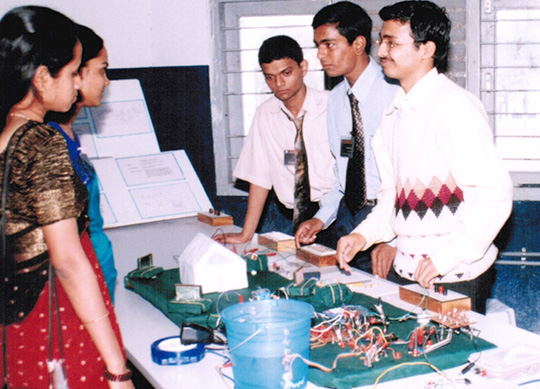 Advanced Communication
Area - 106.21 sq.m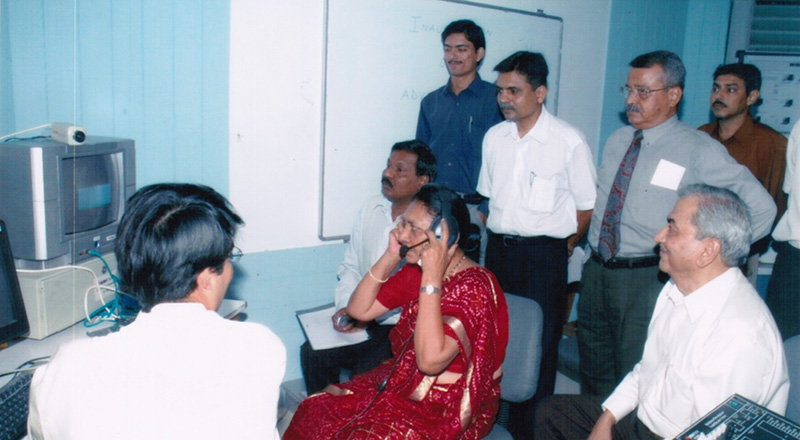 Communication
Area - 106.21 sq.m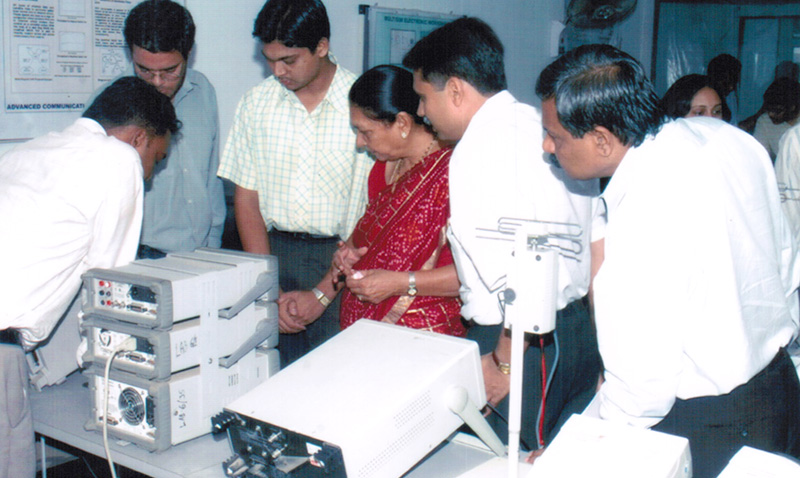 Computer Laboratory
Area - 106.21 sq.m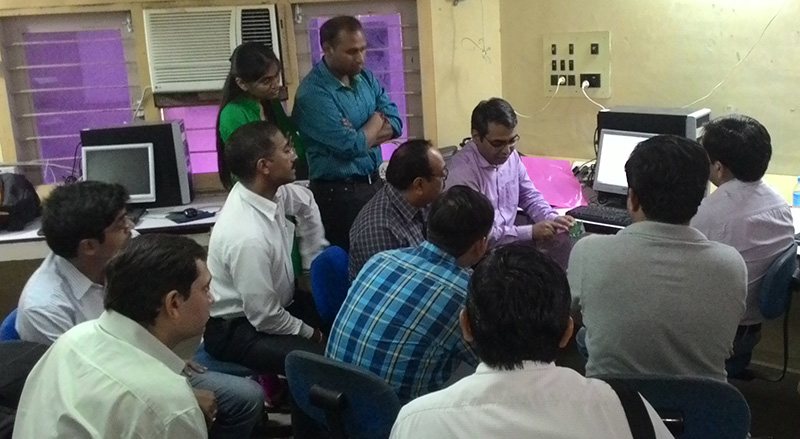 VLSI
Area - 52.58 sq.m.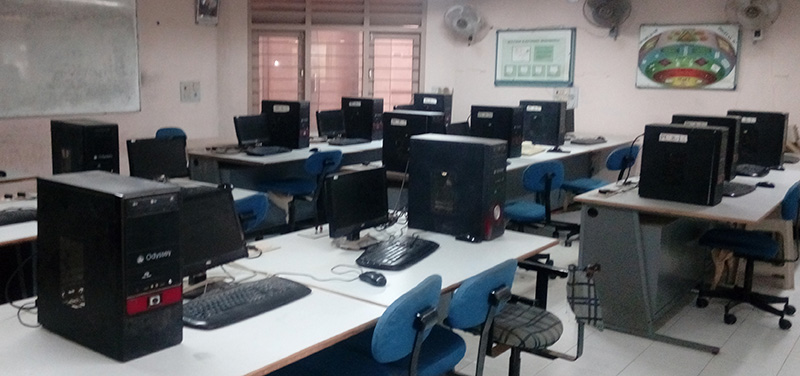 Digital Signal Processing
Area - 52.58 sq.m.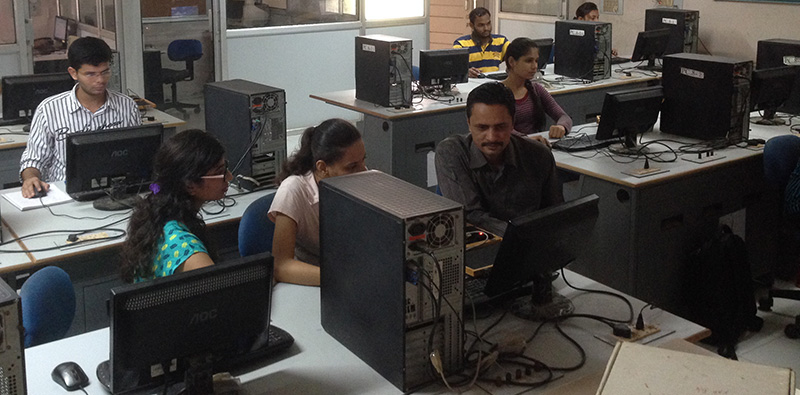 Electrical Machine
Area - 100 sq.m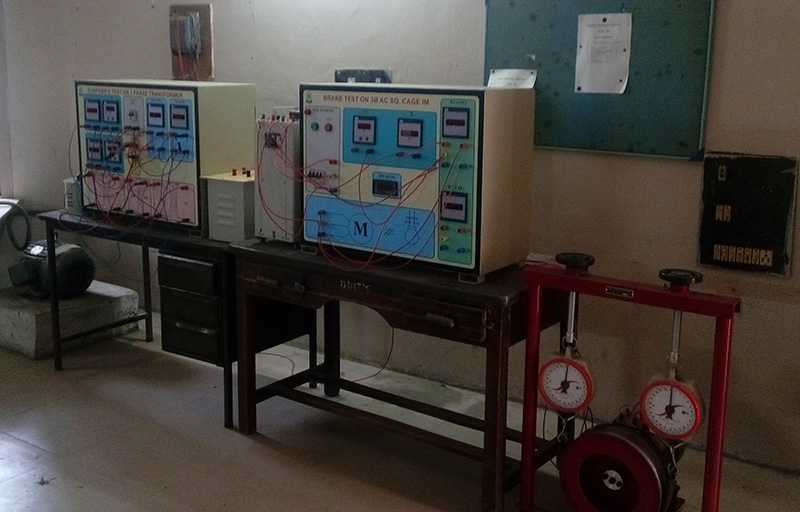 The Department is governed by a Board of Studies which includes:
Dr. Nikhil Kothari (Chairman)
Professor
Dr. Vinay Thumar
Associate Professor
Prof. Shital Thakkar
Associate Professor
Mr. Dhiren Shah (External Expert)
Director, Hirel Electronics, G'nagar
Mr. Niraj Patel (External Expert)
CTO, Volansys Technologies Pvt. Ltd.
The department not only has one of the largest strength of faculty members, but also a very experienced one. The esteemed faculty members include:
Dr. Nikhil Kothari
Professor & Head
Dr. H. S. Mazumdar
Professor
Dr. Vinay M. Thumar
Associate Professor
Dr. Hardip K. Shah
Professor
Dr. Purvang D. Dalal
Professor
Prof. Yogesh K. Meghrajani
Associate Professor
Prof. Shital Thakkar
Associate Professor
Prof. Pallavi G. Darji
Associate Professor
Dr. Rizwan H. Alad
Associate Professor
Prof.Smith. S. Thavalapill
Assistant Professor
Prof. Hetal B. Shah
Assistant Professor
Prof. Manishkumar K. Patel
Assistant Professor
Prof. Jitendra M.Shah
Assistant Professor
Prof. Ashish B. Pandya
Assistant Professor
Dr. Mitesh J. Limachia
Assistant Professor
Prof. Bhavini .D. Parmar
Assistant Professor
Prof. Vasim.A. Vohra
Assistant Professor
Prof. Sohilkumar A. Dabhi
Assistant Professor
Prof. Harikrushna B. Rathod
Assistant Professor
Prof. Keyurkumar M. Patel
Assistant Professor
Prof. Hardik B. Patel
Assistant Professor
Prof. Harshitkumar M. Patel
Assistant Professor
Prof. Dipak K. Rabari
Assistant Professor
Prof. Narendra V. Chauhan
Assistant Professor
Prof. Mitul A. Shah
Assistant Professor
Dr. Laxmi Desai
Assistant Professor
Prof. Marmik B. Soni
Assistant Professor
Prof. Biren B. Patel
Assistant Professor
Prof. Pinkesh V. Patel
Assistant Professor
Prof. Rachit Dana
Assistant Professor
Prof. Goral J. Nakum
Assistant Professor
Prof. Himanshu Prajapati
Assistant Professor
Prof. Nisarg K. Bhatt
Assistant Professor
UG Programme in Electronics &
Communication Engineering


syllabus >>
PG Programme in Electronics &
Communication Engineering


syllabus >>
| | |
| --- | --- |
| IEEE student chapter >> | |
| | |
| --- | --- |
| Ongoing Projects | |
| | |
| --- | --- |
| Completed Projects | |
| | |
| --- | --- |
| Achievements | |