Chemical Engineering
There was a time when people used to hire a chemist and a mechanical engineer to get the work done, which later was taken care by a single person, the chemical engineer. Essentially, chemical engineers design and operate processes that convert chemicals, raw materials, living cells, microorganisms and energy into useful forms and products; products that are part of everyone's life. This was the department with which DDU started in 1968 (erstwhile known as DDIT).

The Department - At a Glance
The department boasts of five patents, and 55 national and international publications over the past five years
The Chemical Engineering department of the university is recognised as the Anchor Institute for the Chemicals and Petrochemicals sector by the Industries Commissionerate, Government of Gujarat
The departmental faculty members are on the university's Board of Studies, while being members of various other boards as well as state and national committees. They also go as B. Tech, M. Tech and PhD examiners at other universities in the state
Currently, it offers B. Tech. Chemical, M. Tech. Chemical (with two specialisations of General Chemical Engineering and Surface Science & Nanotechnology), Diploma in Chemical and PhD
There are 13 faculty members in Chemical degree programme, 4 in diploma programme, 4 in Chemistry, 3 in Centre for Surface Science & Nanotechnology and 1 in Anchor Institute, all part of the Chemical Engineering Department
The Gujarat Council for Science and Technology (GUJCOST) has declared the Department of Chemical Engineering as a Centre of Excellence and given a grant of INR 28.5 lac for research on 'Nanocatalysis - development and applications'
The department takes up training programmes for corporates, which may be short term, like a 3-month training programme for engineers of Gujarat Narmada Fertilizers Company (GNFC) etc.
The Industries Commissionerate, Government of Gujarat has given a grant of INR 10 crore to DDU and named it as Anchor Institute to provide manpower training programmes in the Chemical & Petrochemical Sector for the state of Gujarat
The Department of Science and Technology (DST), New Delhi, has chosen Dr. Manish Mishra, of the Department of Chemistry and Chemical Engineering (and Shah-Schulman Centre for Surface Science & Nanotechnology) for the Young Scientist Fast-Track Scheme and will be funding his research proposal on acid catalysts
The GSFC Science Foundation will be funding the project on 'Nanotechnology to Clean Water in Developing Nations: Poor Man's Filter' submitted by Dr. Premal R. Shukla, Professor & Head, Department of Chemical Engineering (and Shah-Schulman Centre for Surface Science & Nanotechnology), DDU for a period of three years for INR 10.27 lac
The Department has got a grant of INR 48 lac from DST-FIST for environmental treatability set-up and multi-input-multi-output process set-ups, with 50 computers and ChemCad software, weighing balances, lab renovation etc.
It is the top-ranked department in Gujarat state with INR 16 crore of R&D funding and training programmes, and INR 50 lac consultancy projects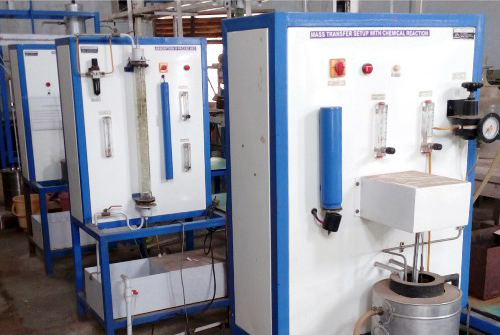 The Government of Gujarat gave a grant of INR 3.5 crore to establish the Shah-Schulman Centre for Surface Science and Nanotechnology at DDU. DDU contributed an equal amount of INR 3.5 crore and 10 industry founder members also funded INR 15 lac each to become members of the Centre

The Chemical Engineering department is well-equipped with laboratories to help supplement the lectures, and test and experiment with the theories they learn. The labs include: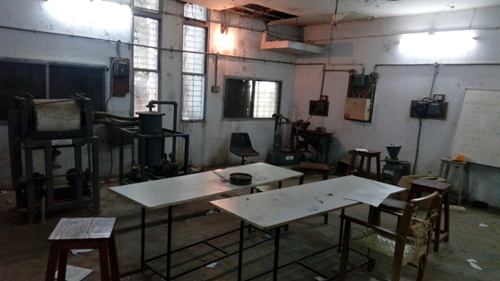 Mechanical Operation Lab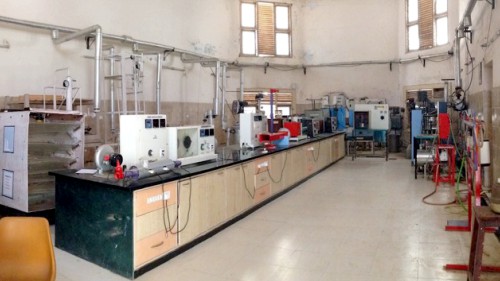 Heat Transfer Lab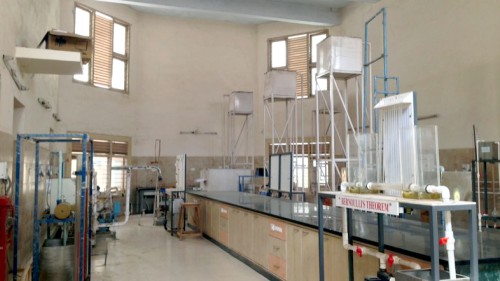 Fluid Flow Operations Lab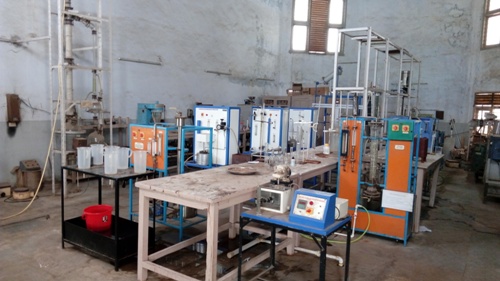 Mass Transfer Lab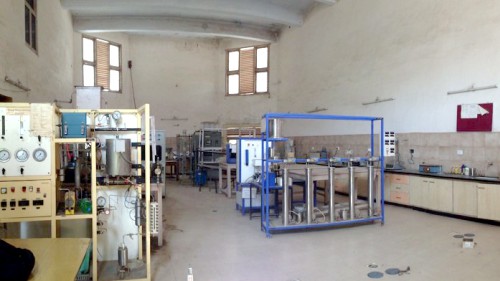 Transport Phenomena Lab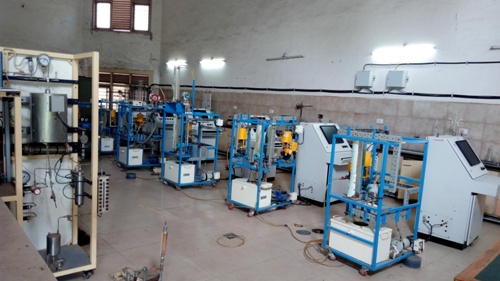 Instrumentation and Process Control Lab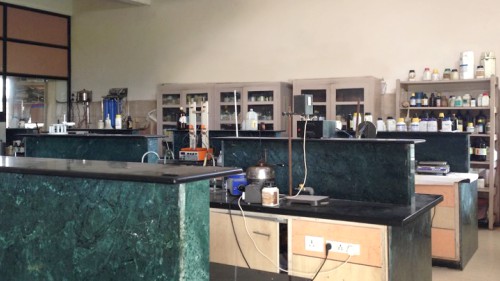 General Chemical Technology Lab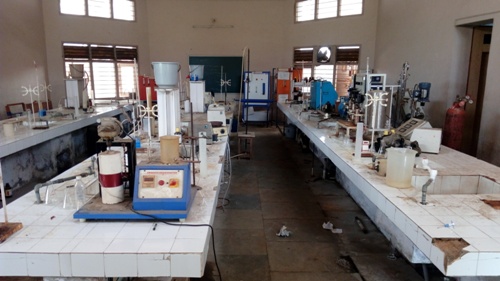 Chemical Reaction Engineering Lab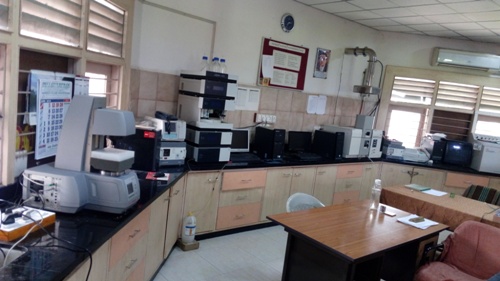 Advanced Instrumentation Lab
The Chemical Engineering Department is governed by a board of studies which includes:
Dr. M. S. Rao (Chairman)
Professor and HoD, Dept. of Chemical Engg., DDU
Dr. A. P. Deshmukh
Professor, Dept. of Chemical Engg., DDU
Mr. A. K. Dasgupta (External Expert)
Executive Director, Deepak Nitrite Ltd., Vadodara
Dr. P. A. Joshi
Professor, Dept. of Chemical Engg., DDU
Prof. D. J. Vyas
Assistant Professor, Dept. of Chemical Engg., DDU
Mr. H. P. Pandya (External Expert)
Executive Director, GSFC, Vadodara
The faculty members are experts in their respective fields of chemical engineering. The esteemed faculty includes:
Dr. M. S. Rao
Professor & Head
Dr. P. A. Joshi
Professor
Dr. A. P. Deshmukh
Professor
Dr. J. L. Purohit
Professor
Dr. Vimal Gandhi
Associate Professor
Dr. A. P. Dhanwani
Associate Professor
Prof. D. N. Shah
Associate Professor
Prof. Mihir P. Shah
Associate Professor
Prof. Nirav J. Bhavsar
Assistant Professor
Dr. Anand Kumar Tiwari
Assistant Professor
Prof. Siddharth C. Modi
Assistant Professor
Prof. Hitesh N. Panchal
Assistant Professor
Dr. Arup K. Ghosh
Assistant Professor
Prof. Ved Tripathi
Assistant Professor
Prof. Dhrumil Gandhi
Assistant Professor
Dr. Mahendra S. Gaikwad
Assistant Professor
Dr. Hemant Kumar
Assistant Professor
Dr. Bhupendra Suryawanshi
Assistant Professor
Prof. Jaydeep Jivani
Assistant Professor
Prof. Niraj Nair
Assistant Professor
Prof. Jalpa M. Patel
Assistant Professor
Prof. Krishna Chauhan
Assistant Professor
Prof. Mudita Garg
Assistant Professor
Prof. D. J. Vyas
Assistant Professor
Prof. Charmy S. Malde
Assistant Professor
Prof. Rignesh B. Patel
Assistant Professor
Dr. Chirag R. Patel
Assistant Professor
Prof. Geeta Gohil
Assistant Professor
Prof. Vasim Babuna
Assistant Professor
Diploma programme in Chemical Engineering


syllabus
UG Programme in Chemical Engineering


Syllabus
PG Programme in Chemical Engineering


Syllabus
Doctoral Programme


List of Guides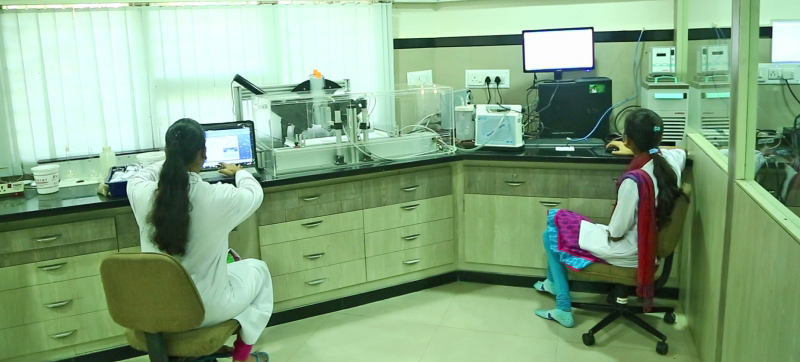 | | |
| --- | --- |
| Ongoing Projects | |
| | |
| --- | --- |
| Completed Projects | |
| | |
| --- | --- |
| Achievements | |